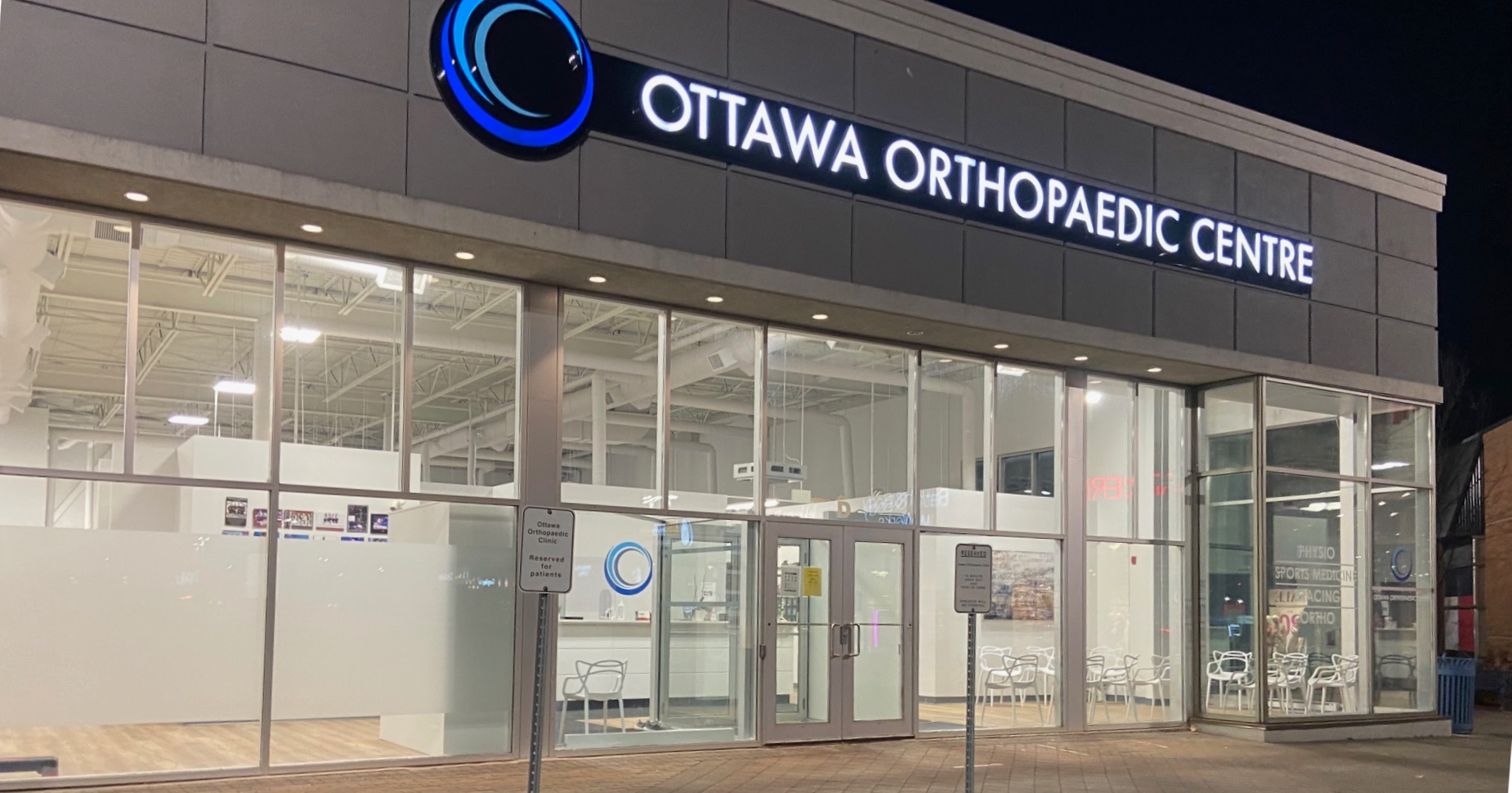 About us
The Ottawa Orthopaedic Centre was developed by a group of Ottawa based surgeons and physiotherapists. Our vision was to develop a new dynamic and inter-professional rehabilitation centre in Ottawa where we would be able to bring Orthopaedic Medicine, Sports Medicine and rehabilitation services all under one roof.
After a great deal of planning we proudly opened our doors in February 2022.
Our centre is conveniently located in College Square at 1371 Woodroffe Avenue, Ottawa. This location is easily accessible from all parts of the city and close to major bus routes and highways. The facility is very accessible and offers ample free parking for all our clients.
Our dynamic and growing team of practitioners include Orthopaedic Surgeons, Sport Medicine Physicians, Physiatrists, Physiotherapists, Massage Therapists and Pedorthists. This diverse group of practitioners have combined to form one of the largest sports medicine and orthopaedic centres in Canada.
We truly work closely together and use our combined expertise to helpour clients achieve their rehabilitation goals. It uniquely positions us to provide a wide variety of services to help our clients on their path to recovery.