Physiotherapy
Our dynamic team of Physiotherapists are dedicated to help you recover, achieve your goals and get back to the activities you love. We welcome you to come and meet our diverse team of Physiotherapists with over 100 years of combined experience!
Getting to the root cause of your problem
Our Physiotherapists understand that it is important to look for the root cause of your symptoms as it is crucial in implementing an effective treatment plan. Your journey to recovery begin with a complete and thorough assessment, which will include a detailed history, physical examination and an analysis of your movement, strength and function.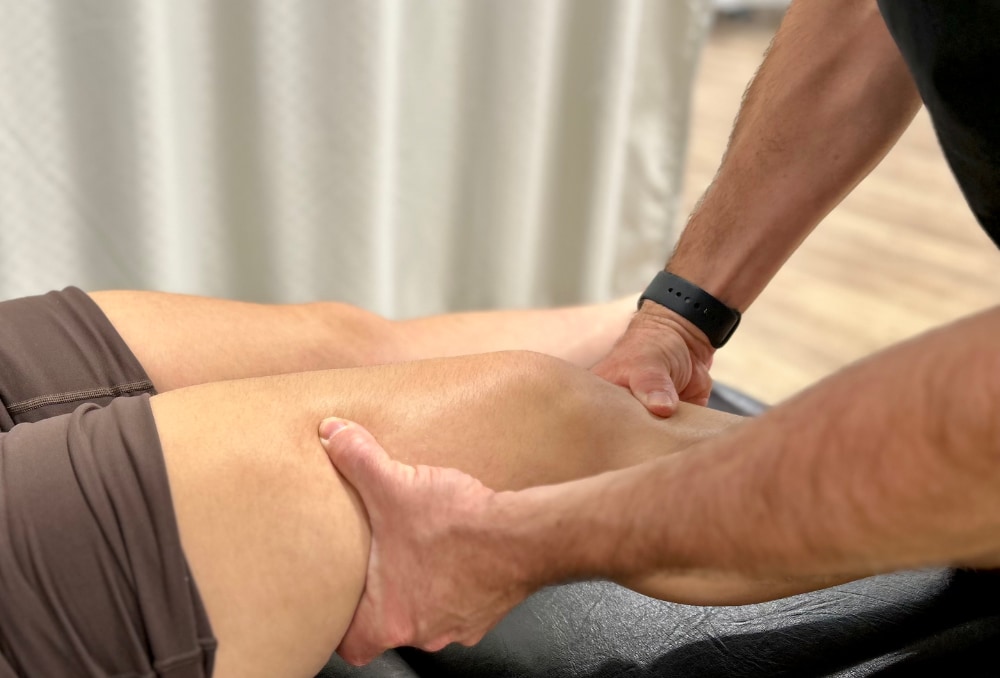 Build a Plan for Recovery
After the initial physiotherapy assessment, the therapist will incorporate your individual goals and design an effective treatment plan to help you recover and reduce the likelihood of future injury. If your Physiotherapist believes that further interventions are necessary, our team has the unique ability to collaborate your care with our Sports Medicine Physicians, Massage Therapists, Orthopaedic Surgeons, Physiatrists and Pedorthist. This inter professional approach to your care is Ottawa Orthopaedics Centre's core strength as it ensures you receive the best possible collaborative effort on your road to recovery, all under one roof!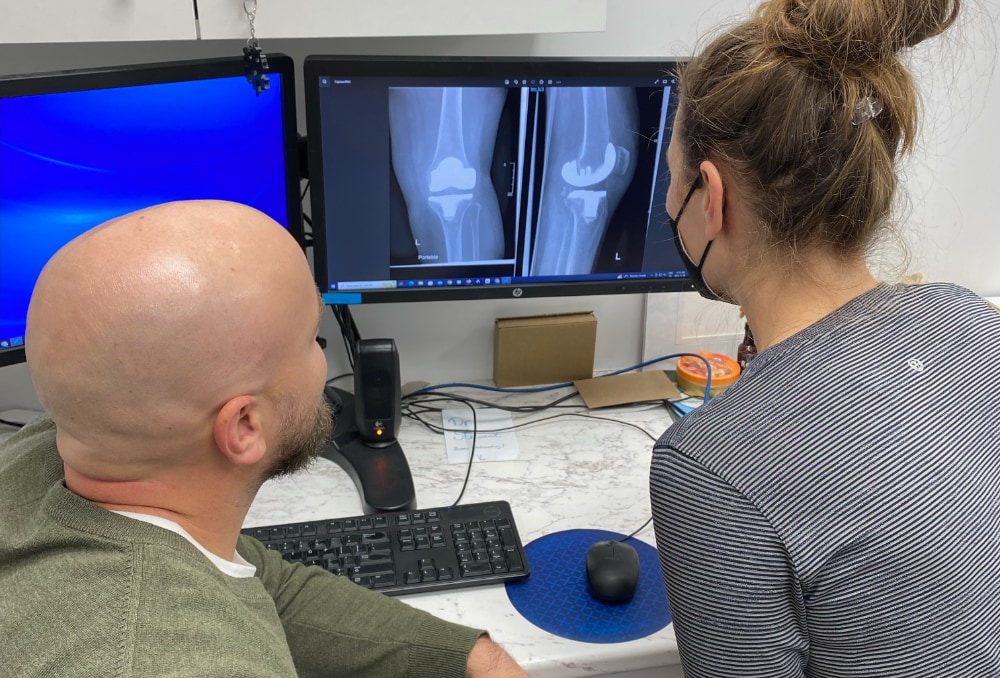 Physiotherapy Treatment Options
We offer a comprehensive range of treatment options designed to help you achieve and maintain optimal physical health. Our experienced team utilizes the most effective techniques and interventions to provide personalized care for each patient. From everything between injury recovery, improved performance and preventative care , we are committed to your physical health. To learn more about the physiotherapy treatments and interventions.
Manual Therapy
At Ottawa Orthopaedic Centre we pride ourselves in providing a focused hands on treatment to guide our clients recover at the fastest possible rate. These manual therapy treatments will help to restore soft tissue, joint movement and function. Many of our therapist are qualified and have extensive training and experience with advanced manual therapy techniques.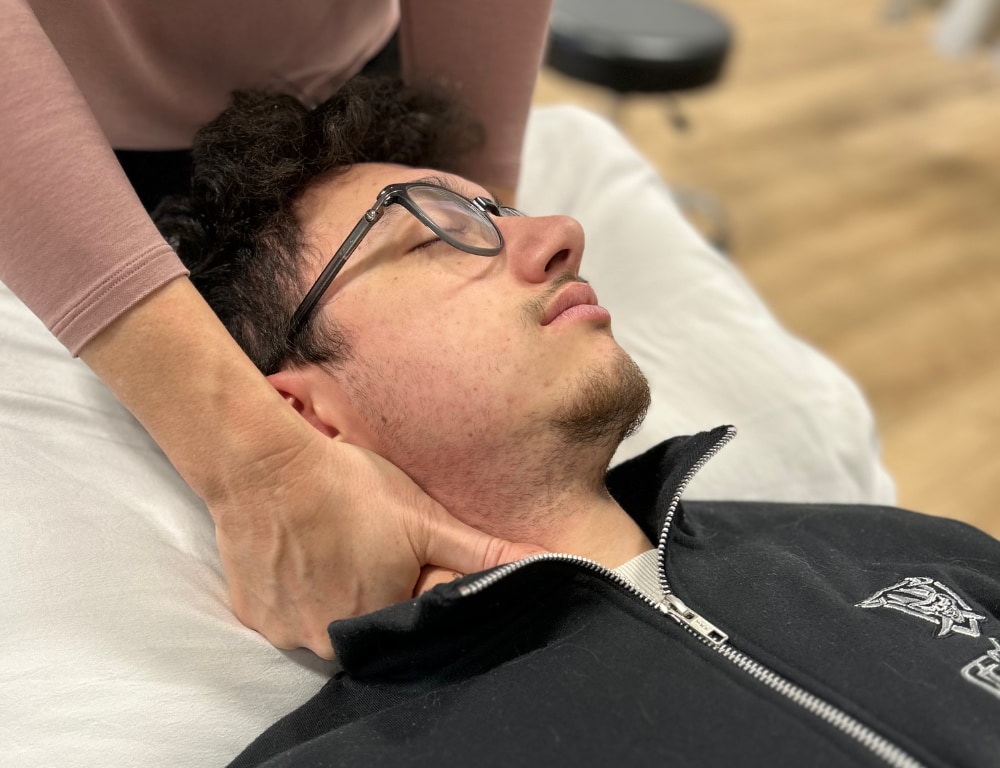 Shockwave
At the Ottawa Orthopaedic Centre we also offers Shockwave Therapy! Shockwave is the application of a high energy pulse that promotes healing and can treat a wide variety of stubborn conditions. It's high energy pulse promotes blood circulation and stimulates metabolism to help accelerate healing.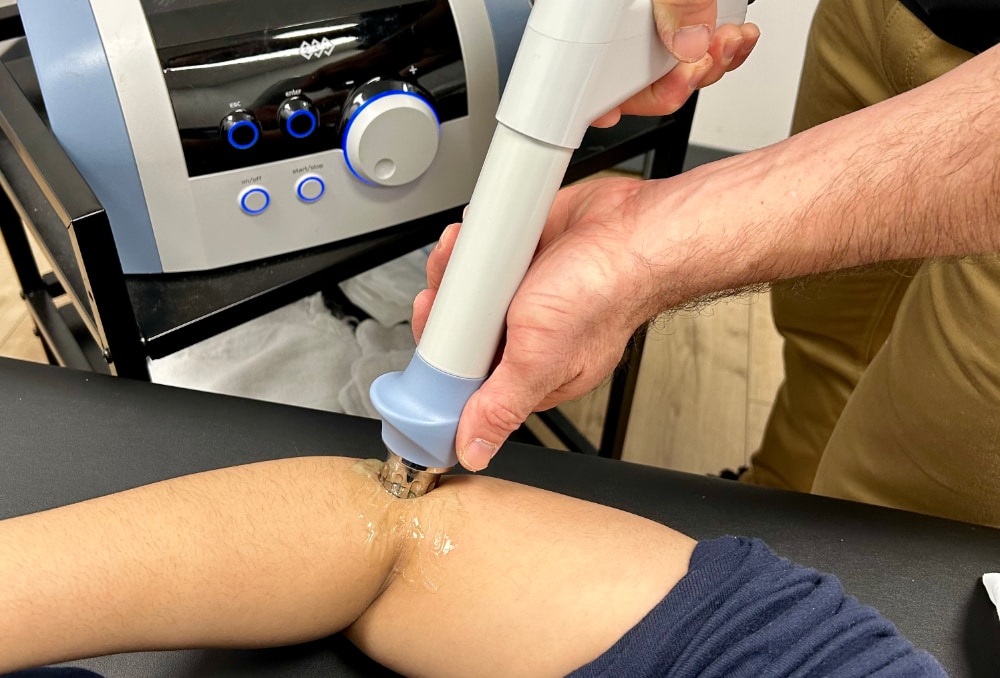 Exercise Prescription
A customized exercise program specific to your individual needs and issues is a key component in ensuring a speedy and effective recovery. Our team prides itself on exercise prescription that is sure to help you recover from your symptoms in a timely manner as well as ensure that future injuries are prevented. We make sure that your home exercise program is clear, concise and convenient to follow with our exercise app. In addition, we provide a supervised, individually tailored exercise program to help you return to the activities you love.
Restoring your strength and function is a key piece to recovering from an injury and preventing the symptoms from returning. Our team of physiotherapists will prescribe an appropriate exercise program to restore tissue and we use a convenient exercise app that you can use at home. We also provide supervised exercise programs to help you return to the activities you love.
Dry Needling / GunnIMS
Dry needling and GunnIMS techniques are where the physiotherapist uses a flexible acupuncture needle for the treatment of myofascial pain syndromes. These include but are not limited to muscle, joint, tendon, neural and biomechanical problems. The technique will help lengthen or release muscles that may be causing musculoskeletal and neuropathic pain. All needles are single use and sterile.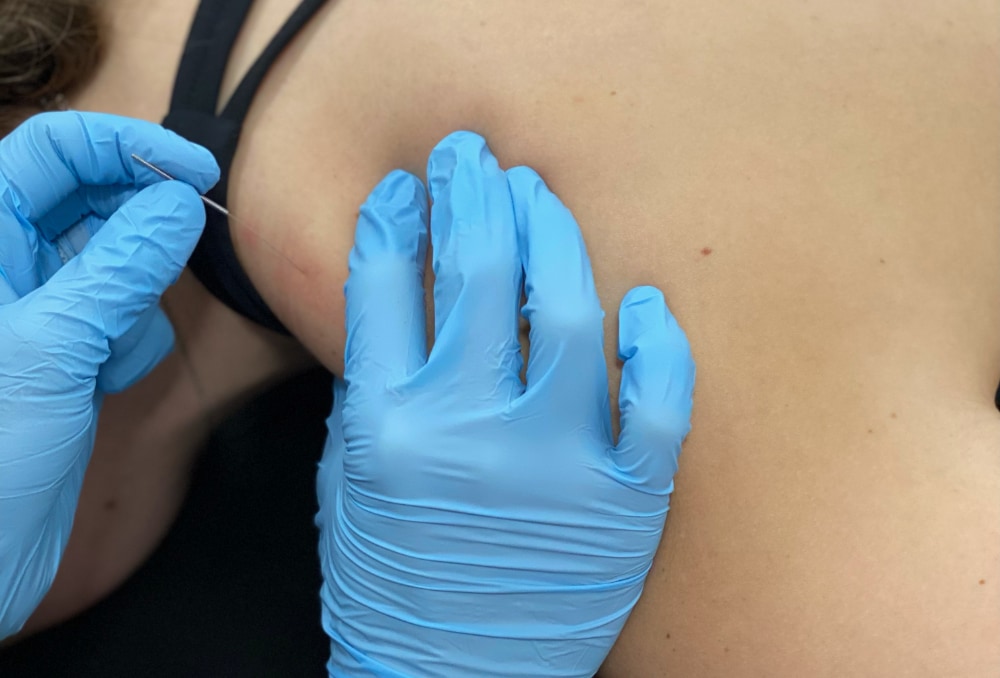 Acupuncture
Our highly trained team of physiotherapists also use medical acupuncture as a treatment option. Acupuncture is a practice of inserting a sterile single use needle into the appropriate target tissue in order to affect the homeostasis and alter the neurophysiological mechanisms that may be contributing to pathologies causing some of your symptoms. As with dry needling all needles are single use and sterile.